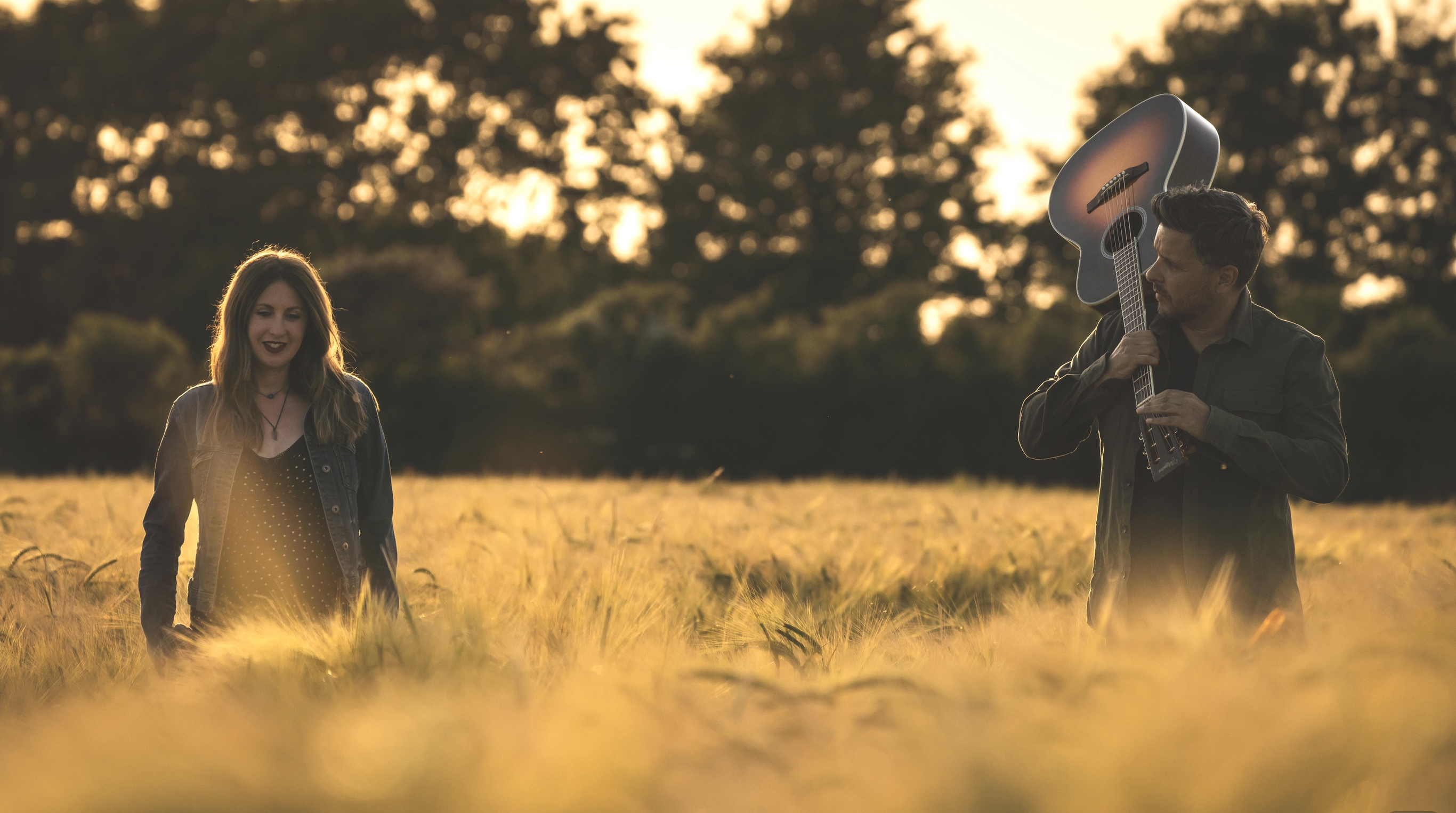 About Us
Singer-songwriter/Acoustic Duo from Cornwall
Professional musicians Jenna Bailey and Steve Harris met in 2015. With a shared love of melodic ballads and a talent for writing heartfelt, emotive songs, they formed Scenic Route.
Since releasing their first album All This Time, they have gained a reputation as skilful, talented performers, known in the South West for their own original music and delicate covers.
Jenna's emotive and haunting vocal style is drawn from the artists which inspired her own creative writing and musical journey. With a passion for Country and Pop music, she grew up listening to Dolly Parton, Elvis Presley and Fleetwood Mac. Jenna went on to work in London for Classic Album Sundays, staging music events for big industry names and gaining experience in the music profession.
Steve is a self-taught musician and former lead guitarist for the rock band Tunk. Having discovered Jimi Hendrix's Blues album at the tender age of 10, Steve fell in love with the guitar. He went on to master many different styles, from finger picking to flamenco. Playing acoustic, electric and slide guitar with such skill and sensitivity has earned Steve much respect from fellow musicians and fans of Scenic Route alike.
Wanting to share their musical abilities, Jenna and Steve both teach at the Cornwall Music Service Trust to help students recognise and develop their own musical passion. Steve also offers private guitar lessons and has become a much-loved guitar teacher to his students.
Scenic Route perform their own music at gigs across Cornwall each year. They also receive many bookings to play at weddings and events throughout the South West. Their unique approach offers intimate covers and stylised renditions of upbeat, classic hits, making them one of Cornwall's most sought-after music duos.